About Us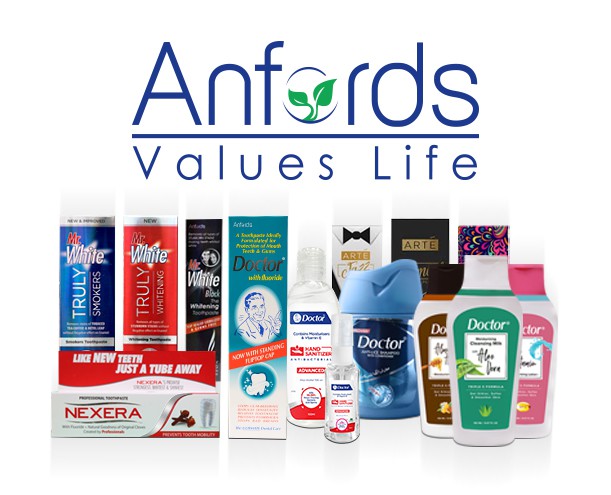 ANFORDS, a consumer goods company with some of the most recognizable brand names under its portfolio functions on the foundation of understanding and meeting consumer needs.
The company initially started as a pharmaceutical but switched to the production of FMCG products in the 1980s. By the 1990s, it launched its very first gel toothpaste by the name of Crystal Toothpase in Pakistan. The product was met by a huge success and ANFORDS since then has built a legacy of quality and natural products for over 30 years.
In 2003, ANFORDS added another success to its increasing list of quality products, namely Doctor Toothpaste followed by Mr. White in 2004, which was launched under three variants much to the delight of consumers.
By 2011 ANFORDS yet again did what it does best, which was to introduce an innovative toothpaste
in the local
market called NEXERA. It was the only toothpaste to include cloves as an active ingredient. By early 2019 the
organization launched one of the leading online fragrance brands in Pakistan called ARTÉ Cosmetics which
introduced a range of 8 SKUs in the perfume category that caters to both genders and also offers unisex
fragrance at affordable prices.
Currently, the focus of ANFORDS is to improve the lives of its consumers and add meaning to it
through its
brands. The company has spread its operations to three different continents and is bringing meaning to
countless households.